Contact Us

If you want to learn more about our boxers, something in particular or the breed in general, we'd love to hear from you! Please send us a contact form (See below) and answer as many of our "insightful" questions as possible.
That way we'll know you're serious and importantly we won't be boring you when we send you our "Alcance Boxer Buyer Prospectus" which describes our key information.
Please note, if you send us an email but don't get a reply, check your Spam folder before contacting us again; sometimes our reply email with this attachment is shunted out as spam......who knows why!
Once you have read thru this info, please reply via email preferably and let us know if it's OK to for us to follow up with an invitation to visit and meet the all the babies - large and small.
Interested in having an ALCANCE Boxer as part of your life? Great!
Want to express your interest in being owned by an ALCANCE Boxer? Excellent!
It is ESSENTIAL that you contact us (via email) and tell us more about yourself, especially:
What interests you about the boxer breed?

What would an ALCANCE Boxer find interesting about you?
When are you hoping to start sharing your life with a Boxer?

What state & town do you live in?

Do you live in a house, townhouse or unit?

Small or even non-existent yards don't need to be an issue if certain management protocols are implemented; we do need to know how you plan to manage a growing pup in these circumstances

How many members are in your (human & or canine) pack currently?

How old are they & do they like boxers too?

What dog sports or activities are you thinking of doing with your boxer?

How much time will you dedicate to training and socialising your new companion?

Have you considered crate training?

When emailing,

PLEASE

include your full name, address & contact telephone numbers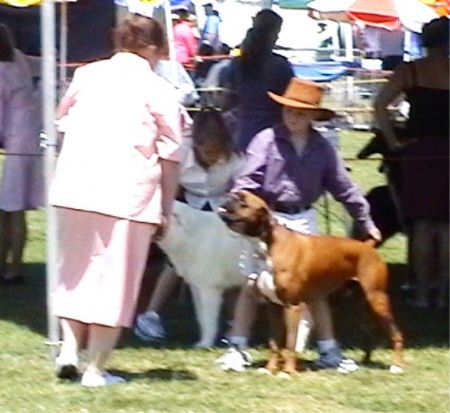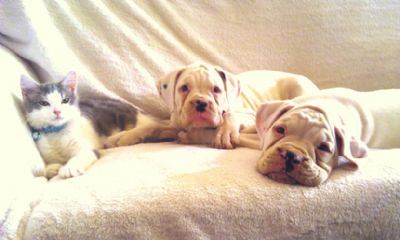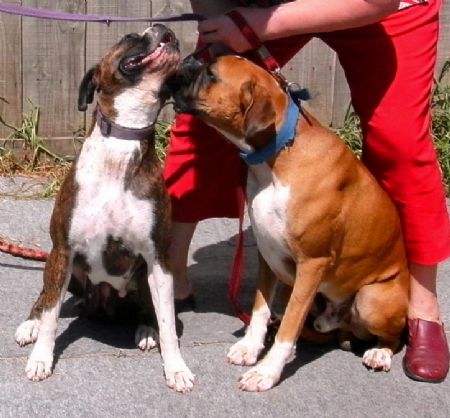 ALCANCE BOXERS: For the love of the breed, always!!