Available Puppies
We have one little lady still available from
Sire: Maraquita All Abuzz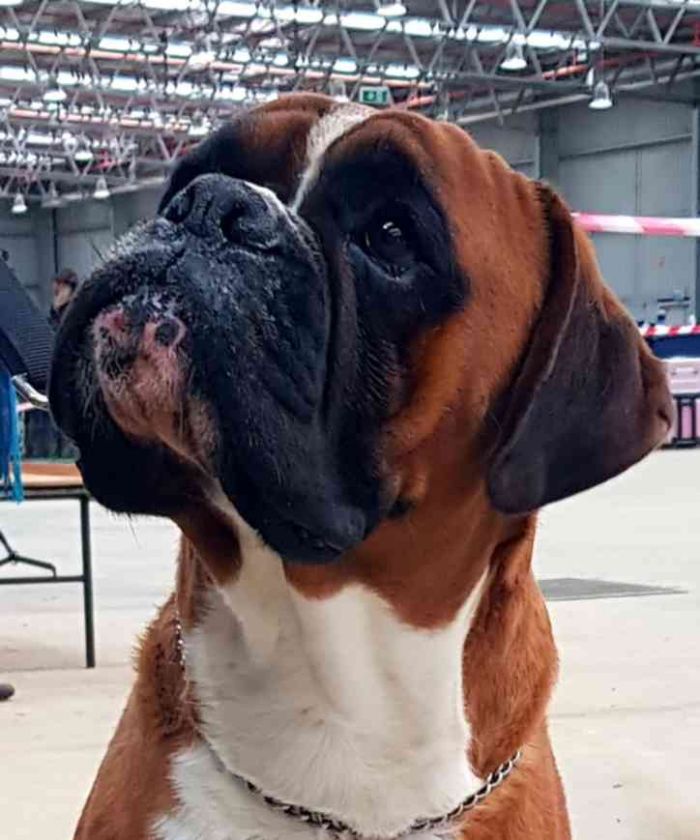 Dam: Alcance Samsara Sky (AI)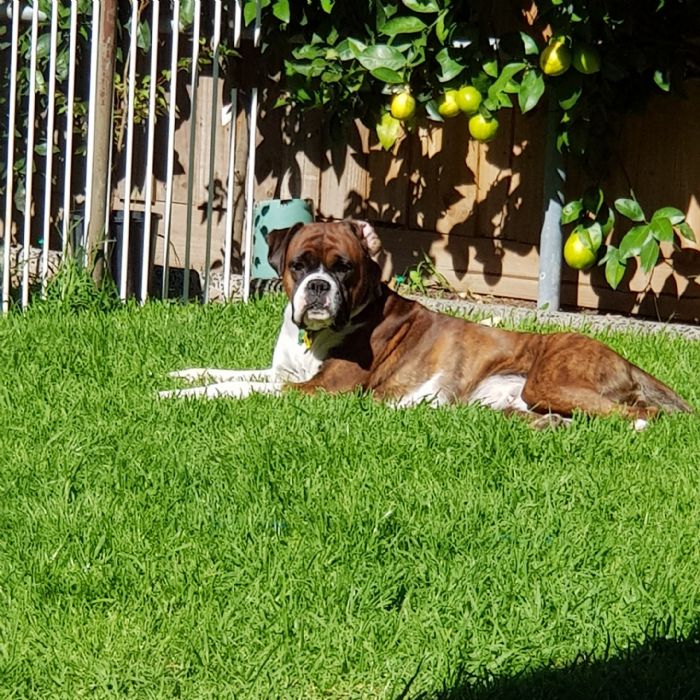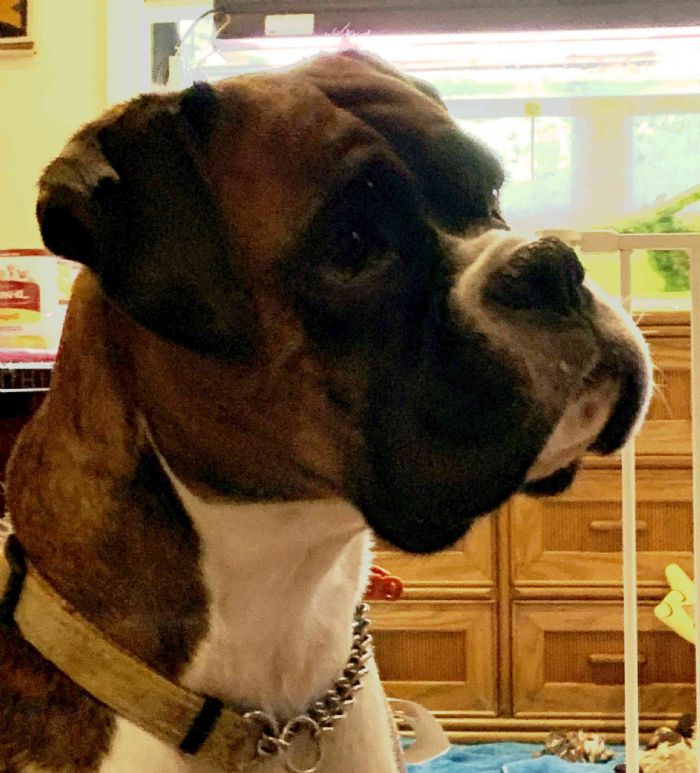 Introducing Louise: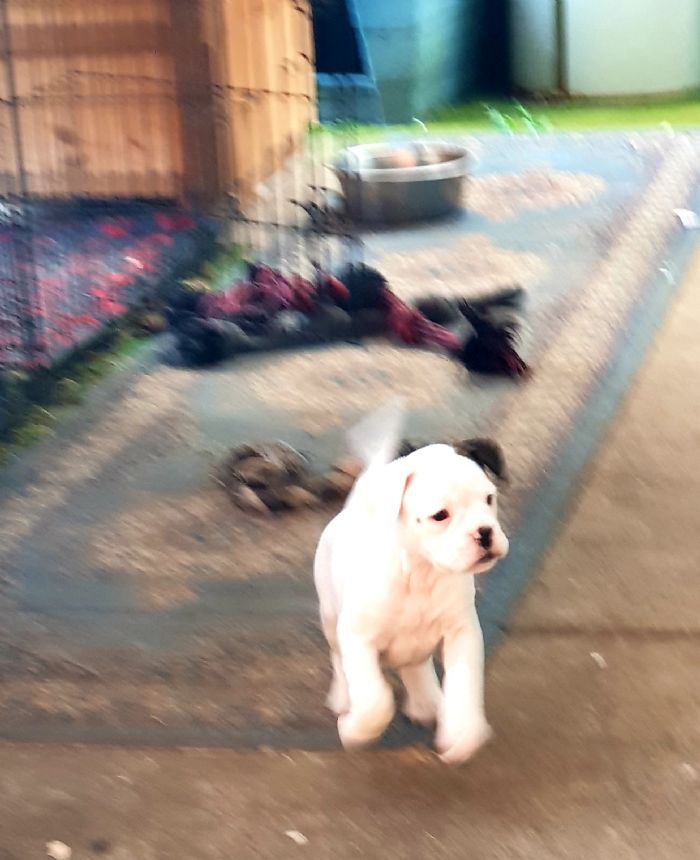 To obtain a full Buyers Prospectus & Puppy Application, email us.
This document explains our breeding ethos, our placement process, includes our pup application and explains how you can arrange to meet our pups.
A quick note:
Honestly.......life is too busy as it is, so no tyre kickers please!
---
INTERESTED IN FUTURE LITTERS?
EMAIL US: alcanceboxers@gmail.com

Please review the following information.
The information you share with us is confidential & is essential to our placement process.
We do not sell like a pet shop and will never make pressure placements. We take ultimate care to ensure our babies go to the best possible homes and that they are well suited to their new families. We're serious about our breeding, our boxers & what we look for in owners.
Be Assured that when own an ALCANCE boxer, you'll be very pleased with our 24/7 post purchase support & knowledge.
OUR HIGHEST PRIORITY WHEN PLACING PUPS is ensuring a quality life for the boxer pup that joins your family forever; That is our Number 1 goal!

FULL INFO regarding Our Breeding Focus, Comprehensive Health Testing program, Sales Process, Prices of pups & Guarantees are included in the the Alcance Boxers Information & Application that you'll receive when you email us to express your serious interest in becoming an Alcance Alumni.
Alcance Boxers
ANKC Reg: 3100017108
VIC PER: RB186724
When you become an owner of an Alcance Boxer Puppy, we provide the following:
Acance pups are ready to go home between 8 & 12 weeks of age. They are pre-socialised and will be the star of puppy pre-school .
Included in our sales price are the following:
ANKC Pedigree
Vaccinations with certificate
Veterinary Health Certificate
Microchipped (of course!)
Fully wormed & Flea Free!
Full Puppy Socialisation Program (written & easy to follow)
Pet Health Insurance for first 6 weeks
Health Test Results for dam (& sire as available)

eg. 24 hr ECG Holter Monitor results, Genetic results for DM & ARVC, Thyroid test, Hip Scores

Supply of the raw diet currently fed to puppy (please note that we feed & recommend only balanced Raw food)
Puppy's favourite Toy & Blanket - scented like home!
Calming Music to help pup transition into their new home
Comprehensive manual to help you with puppy care & breed information, includng Victoria state government Dog Ownership requirements & Alcance Canine Training Manual in an A4 binder
Dogs Victoria Purchase contract, outlining our health guarantees to you & your responsibilities to us
​Ongoing Post Purchase Support (really handy when you have that niggling question at 9pm on a Sunday evening!)

Membership to the private Facebook Littermates Page!
---
Interested in having an ALCANCE Boxer as part of your life? Great!
Want to express your interest in being owned by an ALCANCE Boxer? Excellent!
It is ESSENTIAL that you contact us (via email) at alcanceboxers@gmail.com so that we can get the process started by sending you the Alcance Boxers Information & Application. The whole pack - humans & dogs alike - are happiest when we meet you before you meet the pups. So please - complete your application so we can plan your interview and "Talk boxer"!
---
*All Alcance Boxers are purebred. We do not carry the "Natural Bobtail" gene in our lines.
@ ALCANCE BOXERS.... always for the love of the breed!!!